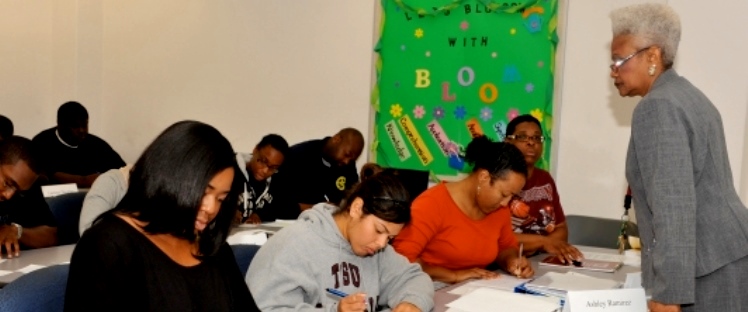 Purpose
The purpose of the Educational Administration and Foundations program is to prepare individuals who are caring, committed, competent, and culturally responsive educators who possess a strong awareness of their responsibility to organize, lead and manage efficient and effective educational institutions.
Philosophical and Conceptual Framework
The primary philosophical goal of the Department is consistent with the urban programming mission of the University to produce a cadre of educators who are caring, committed, competent, and culturally responsive to the urban needs of a diverse society through teaching, research, and public service.
Programs Offered
The Department offers programs leading to Masters degrees and the doctorate degree in Educational Administration with concentrations in PK-12 and Higher Education.
The Master of Education in Educational Administration emphasizes the preparation of committed and competent individuals for the role of principal or leader of PK-12 schools and educational intuitions. The program focuses on helping potential school principals or leaders become more caring and culturally responsive in their approach to the solution of problems…
More about M.Ed.
The Department of Educational Administration and Foundations offers a program concentration leading to the Doctor of Education Degree in Educational Administration.
More about Ed.D.