Pharm.D. Admission Decisions
Admission to the Doctor of Pharmacy program is selective and highly competitive. Admission criteria include demonstrated academic ability in pre-pharmacy curriculum, good moral character, proficiency and clarity in both written and spoken English, strong potential for professional outlook and behavior, evidence of leadership and maturity, and complete mental and physical competence to perform all tasks regularly expected of a registered pharmacist.
Texas Southern University admits students without regard to their sex, disability, race, color, creed or national origin and entitles them to all the rights, privileges, programs and activities generally accorded to its students. Texas Southern University does not discriminate on the basis of race, color, academic and other standards, or other standards.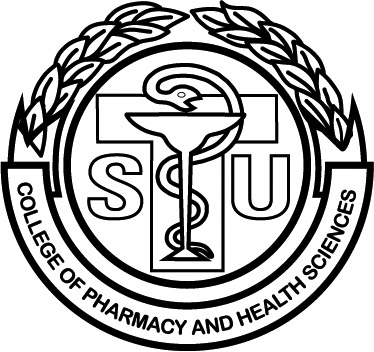 Application Deadlines
Supplemental and PharmCAS application: April 1, 2021
The 2020-2021 PCAT admission requirement is waived.
 
ALL APPLICANTS MUST HAVE A U.S. SOCIAL SECURITY NUMBER TO BE ELIGIBLE TO APPLY.
Decision Criteria
Pre-Pharmacy Curriculum GPA

: 2.75 (both math/science and non-science prerequisite GPAs; all grades must be C or better)



Pre-Pharmacy Prerequisite Completion

: Applicants must have all prerequisites completed by the end of the spring semester to be eligible (verification of courses in progress may be requested). NOTE: Students in progress with courses during the fall semester must submit official updated transcripts with fall grades to PharmCAS. For applicants who are accepted and in progress with courses in the spring, official transcripts will need to be submitted by May 31st. Permission for no more than 6 hours of non-science prerequisites in the first summer term may be considered for competitive applicants only with advance approval.



PCAT Requirements for 2020-2021 admission cycle

:
First consideration will be given to prospective pharmacy students not admitted to a previous pharmacy program. 
What to Expect if Offered Admission:
All students offered admission to the Doctor of Pharmacy program are required to have a Social Security Number for the purpose of a criminal background check to receive an internship card (Texas Government Code 411.0845). Since internships begin in the first semester of the Doctor of Pharmacy program, prospective students should have a Social Security card upon admission. The federal tax identification number is no longer accepted.

Submit a nonrefundable $500.00 seat fee deposit HERE with acceptance of offer of admission

Participate in a mandatory summer orientation program in the summer designed to prepare them for the transition into the professional phase of the pharmacy program. All students accepted to the Pharm. D. program are required to attend the Summer Academy offered annually during the Summer.

Complete the required immunizations and criminal background check.

Submit official updated final transcripts (if requested) to COPHS for in progress coursework.