TSU Online Learning Summit
TSU Online is excited to announce that this year's Online Learning Summit for faculty will be held virtually on Wednesday, July 15th from 9 am to 12 noon.
Join us for engaging, exciting, innovative presentations designed to provide support for faculty in the online learning environment.
Sessions are 30 minutes with 15 minutes of Q&A after each presentation. This web conference is FREE and completely REMOTE. Spread the word and Sign up Today! We look forward to your participation.
Speakers
Conference Presenters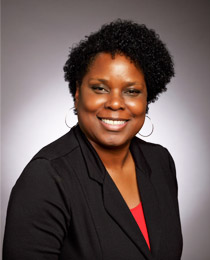 Charlene Stubblefield
Executive Director
Center for Instructional Innovation and Technology Services
President-Elect Texas Distance Learning Association
Prairie View A & M University
Charlene Stubblefield works at Prairie View A&M University as an Executive Director for the Center for Instructional Innovation and Technology Services. She has served at the university since 2001 in various roles giving her an opportunity to develop policies and procedures related to technological innovation. Prior to transitioning to higher education, she worked in corporate America in finance, retail, and telecommunications as an application developer, systems analyst, and micro systems programmer, respectively.
Stubblefield serves as the president of the Texas Distance Learning Association; she is currently the chair of the Texas A&M University System - Council for Academic Technology and Innovative Education. She also serves as the university representative for the Learning Technology Advisory Committee of the Texas Higher Education Coordinating Board.
Stubblefield holds a Bachelor of Science in Computer Science from Stephen F. Austin State University and a Master of Education in Educational Technology from Texas A&M University. She is currently pursuing a doctoral degree in Educational Leadership at Prairie View A&M University with plans to research technological literacy of college students.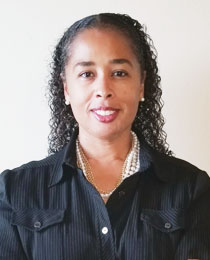 Dr. Courtney Flowers
Associate Professor of Sport Management
Assessment Coordinator for the College of Education
Graduate Admissions Advisor HKSS
Texas Southern University
Dr. Courtney L. Flowers is an Associate Professor of Sport Management in the Department of Health, Kinesiology, & Sport Studies at Texas Southern University (TSU).  She holds a Doctor of Philosophy degree in Sport Management from the University of New Mexico, a Master of Science degree in Sport Administration from Grambling State University, and Bachelor of Science in Biology from Mississippi Valley State University.
Dr. Flowers has over eleven years of experience in online teaching, instructional design, and online training in higher education. She currently serves on the TSU Online Committee and has received online teaching certifications from two institutions of higher learning.
Her scholarship uses sports as a vehicle to examine systemic gender and racial based forms of bias and prejudice. Her research most recently has been featured in the Sport Litigation Alert, Legal Issues in College Athletics, The International Journal of the History of Sports, and The Journal of Negro Education.
She also empowers individuals to celebrate differences and build environments which value equity beyond a compliance-driven process as a Diversity and Inclusion consultant.  She has been an invited guest speaker for the Major League Baseball Diversity Committee, the Institute for the Study of Sport, Society, and Social Change, the Houston Charter Athletic League, and the North American Society for the Sociology of Sport.
In addition, her research and service are supported by her practical experience in sport. Formerly, she served as an Assistant Professor of Sport Management at the University of West Georgia and a Senior Academic Athletic Advisor/Compliance at the University of New Mexico.  Further, she currently serves as the Secretary of Sport for the International Alliance of Health, Physical Education, Dance and Sport.
She is also a former NCAA Division I golfer who has worked for the United States Golf Association, The National Minority Golf Foundation, and The First Tee.  
Also, Dr. Flowers serves as an Internship Coordinator and Graduate Admissions Advisor for TSU in the Department of Health, Kinesiology, and Sport Studies.
She can be followed on Twitter and Instagram @Dr_CFlowers, LinkedIn www.linkedin.com/in/courtneylflowers.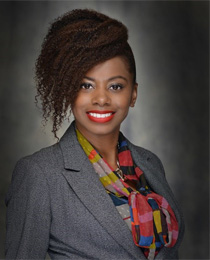 Debra Vick
Associate Professor, Business, Lone Star College
Debra earned her MBA in Marketing, a Masters of Human Resources, and a Bachelor of Communications, Journalism with a minor in Marketing and Sociology. She has been teaching and training adult professionals for over a decade in leadership, marketing, and business communications. Debra has developed over 30 training and educational courses, for local and distance education usage. Having extensive training in D2L, Blackboard, Web CT, eCollege, Moodle, OE, and other platforms makes her a sought out advocate for academic and professional development. Having also served on several training and lecture committees and councils has given her the ability to motivate, inspire, and drive students to reach a higher level adapting to their evolving learning styles.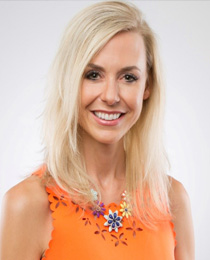 Dr. Katie Alaniz
Assistant Professor of Education
Director, Online Learning and Professional Development
Program Coordinator, M.S. in Learning, Technology, and Design
Program Coordinator, Online Ed.D. in Executive Educational Leadership
The College of Education and Behavioral Sciences
Houston Baptist University
Presentation Topic:
"Moving Beyond Multiple Choice: Leveraging Authentic Assessment to Create Meaningful Learning Online Experiences."
Katie Alaniz, Ed.D., is a faculty member and Director of Online Learning and Professional Development within the College of Education Behavioral Sciences at HBU.  As a teacher and digital learning specialist for over a decade in both public and private schools, including her service as a digital learning specialist at River Oaks Baptist School, Dr. Alaniz guides fellow educators as they meaningfully integrate digital resources within their classrooms.  Together with colleagues at HBU, Dr. Alaniz has coauthored Naturalizing Digital Immigrants: The Power of Collegial Coaching for Technology Integration and Digital Media in Today's Classrooms.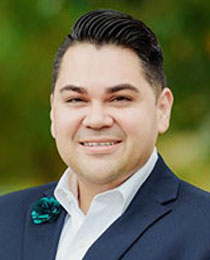 Dr. Daniel Villanueva
Associate Vice President for Enrollment Management
University of Houston-Downtown
Presentation Topic:
"Providing engaging Student Services in a digital online format."
Daniel Villanueva currently serves as the Associate Vice-President of Enrollment Management and University Registrar at the University of Houston-Downtown. In his current role, he oversees Admissions, Financial Aid, Minority Male Recruitment, Registrar's Office, and Transfer and Community College Relations. With his leadership, UHD has experienced four consecutive semesters of enrollment growth and double-digit increases in transfer student headcount.  Daniel serves as an advisory board member of Wiley Publication's Enrollment Management Report, which produces articles and research relating to enrollment management. Daniel has previously served as Dean of Student Services & Enrollment Management at two campuses within the Lone Star College System.   
Daniel joined Lone Star College-North Harris in August 2016 as Dean of Student Services from Lone Star College-CyFair.  In 2013, he was appointed as Dean of Enrollment Management and led the development of the institution's inaugural strategic enrollment management plan, which increased headcount to over 21,000 students.  Daniel served as the chapter advisor for the Beta Lambda Mu Chapter of Phi Theta Kappa while at Lone Star College-CyFair.  He also served as Program Manager for Student Life from June 2011 until August 2013. In that role, he oversaw the Center for Student Life, Fitness Center, Recreational Sports, Campus Intramurals, Clubs/Organizations, and campus-wide programming. 
Prior to joining Lone Star College-CyFair, he served as Director of Student Affairs for Blinn College from 2006-2011.  Daniel also worked in New Student Orientation and the Housing Department at Texas Tech University prior to working at Blinn College.  
Daniel attended Blinn College before transferring to Texas Tech University where he earned a bachelor's degree in Political Science. He received his master's degree in liberal arts, with an emphasis in Counseling & Psychology, from Texas Christian University. He is an adjunct faculty member in the College of Educational Administration and Human Resource Development and studied under Dr. Yvonna S. Lincoln. 
Daniel resides in Katy, Texas with his wife Anna and son Diego, and their dog, Elle Woods.