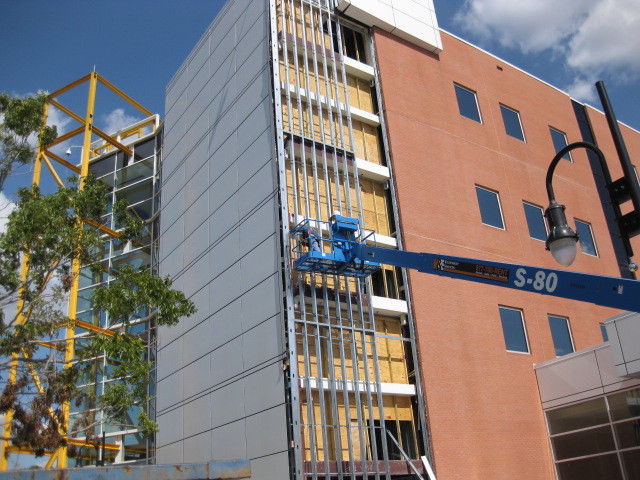 Texas Southern University Construction Division
Mission Statement
The mission of the Construction Services Division is to insure the development and improvement of an adequate, functional, safe University environment that will support the consistent pursuit in accomplishing the Goals and Vision Plan of the organization. The Division will be defined by its commitment to excellence and the delivery of first quality products.
The Construction Team
Bertran Harrison – Executive Director
General Service Building, Suite 221
Phone: 713-313-1810
Fax: 713-313-7944
Email: bertran.harrison@tsu.edu
Kenny Gates – Director of Construction
General Service Building, Suite 220
Phone: 713-313-7092
Email: kenny.gates@tsu.edu
Constructor Division 2

| Name | Title | Phone Number | Email Address |
| --- | --- | --- | --- |
| Mary Hence | Sr. Administrative Assistant | (713) 313-7589 | mary.hence@tsu.edu |
| Daniel Iob | Project Manager | (713) 313-1805 | daniel.iob@tsu.edu |
Construction Information for Vendors and Clients
All correspondence must be logged in at the front desk of the General Service Building in suite 221. Information must be dated and time stamped by the Facilities Specialist at the front desk, and forwarded to the appropriate personnel. The information listed below should be included in this requirement:
Proposals
Submittals
Deliveries
Faxes
Emails
All construction projects require job specific insurance. All construction projects above $25,000 will require a bond and an AIA document for payment.
Only the official AIA document with the red seal will be accepted.
All documents turned in must be received within 5 working days with the signature of the vendor's authorized representative(s).
Any pen/ink changes must be initialed by all who signed the document.
The vendor must provide a detailed invoice once the job is complete.
Mail all invoices to 3100 Cleburne Street, Houston, Texas 77004; Attn: Damon Steward in GSB Suite 221.