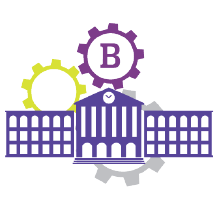 Business Process Improvement is a systematic approach in assisting the University in optimizing its underlying processes in order to achieve more efficient results. This strategic planning approach is aimed at identifying the operations or employee skills that could be changed, modified, or removed to encourage smoother procedures and producing more efficient workflow and overall business growth.
These engagements are designed to improve efficiencies and optimizations that ultimately impact student satisfaction and success for the University.
Audience:
Faculty and Staff.
Requests:
Do you have an idea or know there has to be a better way to get the job done, but do not know where to start? Completing the project intake form below is the first step.
Need Help?
If you require additional assistance, please contact the IT Service Center at itservicecenter@tsu.edu, https://tsu.service-now.com/sp or 713-313-4357 with any questions.