The Honorable Dylan Getwood (Port Arthur, Texas)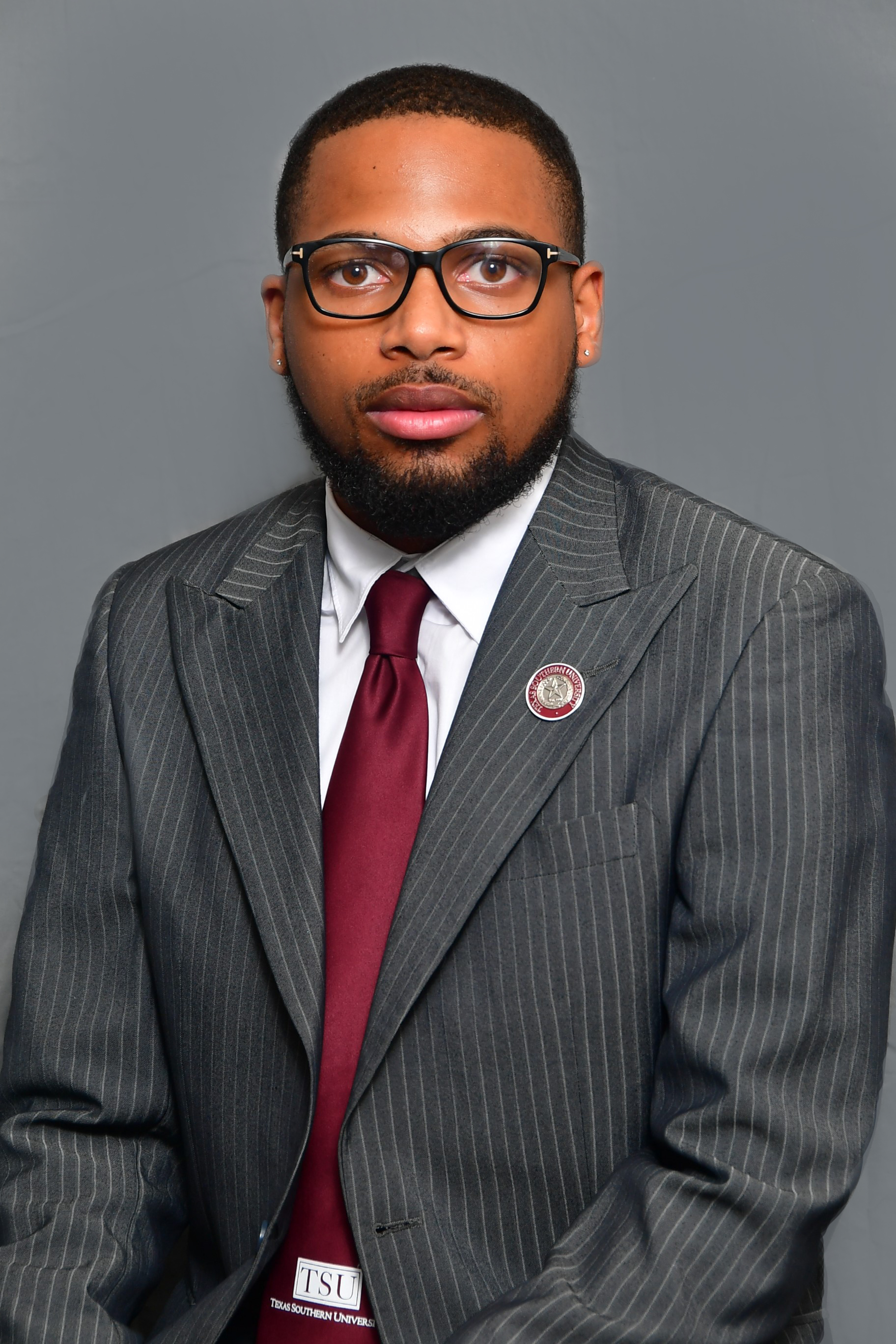 Student Regent Dylan Getwood was appointed to the Texas Southern University (TSU) Board of Regents by Texas Governor Greg Abbott with his term set to expire on May 31, 2024.
Regent Getwood is a Port Arthur, Texas native in his 4th year at Texas Southern University. He considers himself a resilient and humble student leader and lives by the personal mantra that "it is not about where you come from; it is about where you're going. Making the most out of every situation, despite any obstacles that may be in your way."
Regent Getwood is currently a Senior, majoring in Health Information Management. He is the youngest of three children and the first to attend a Historically Black College & University (HBCU). Additionally, he hopes to leave an everlasting legacy at TSU, while inspiring those around him. He has served as an active student leader and an advocate on campus through the Student Government Association, Residential Life & Housing, The Royal Court, Campus PALS, Student Life Advisory Council, and the Immediate Past President of Texas Southern's Chapter of the National Association for the Advancement of Colored People (NAACP).
After successfully completing his degree here at TSU, Regent Getwood plans to attend nursing school to obtain his Bachelor of Science degree in nursing. He hopes to become a prominent nurse anesthetist or nurse practitioner. To prepare himself for life after college, Regent Getwood is currently employed at the MD Anderson Cancer Center as a Patient Services Coordinator where he is receiving critical insight into the healthcare industry, in hopes of making an impact.
While in the role of Student Regent, he will continue to advocate for the entire student body and ensure that the voices of the students are consistently and clearly heard at the board level. He is eager to join his fellow regents and become a change agent, in this critical point in time for the university.
Regent Getwood is a man of strong faith and owes all his success to God, his parents, loved ones as well as the faculty and staff that have shaped him into the leader and student he is today.
Term: June 1, 2023 – May 31, 2024