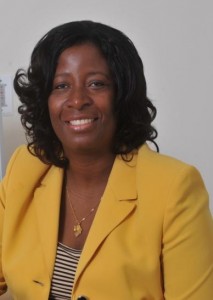 Oluponmile O. Olonilua currently serves as Professor at her Alma Mata, Texas Southern University in the Barbara Jordan- Mickey Leland School of Public Affairs in Houston, Texas. Having trilingual proficiency, she also has the bragging right as being the first PhD Candidate to receive the Degree of Philosophy in Urban Planning and Environmental Policy.
She has been published in the Journal of Emergency Management, Design for All-a Publication of Design for All Institute of India and Habitation. She also presented at the National Evacuation Conference 2012 on the topic "Assessing the Effectiveness of Evacuation Plans during Hazard Occurrences: An Exploratory Study of Evacuation Plans in the Houston Metropolitan Area."
Dr. Olonilua research aspiration includes Hazard Mitigation/Emergency Management, Diversity Planning, Community Development and Public Participation, Environmental Planning and Policy and Land Use and Evacuation Planning. She is a member of the Association of Collegiate School of Planning; the American Planning Association; the Natural Hazard Mitigation Association (Planning Committee) and the Planning Committee on Coastal Resilience of the Texas Costal Resilience Symposium.
Areas of Specialization:
Emergency Management/Planning, Evaluation Research, Hazard Mitigation, Planning Theory