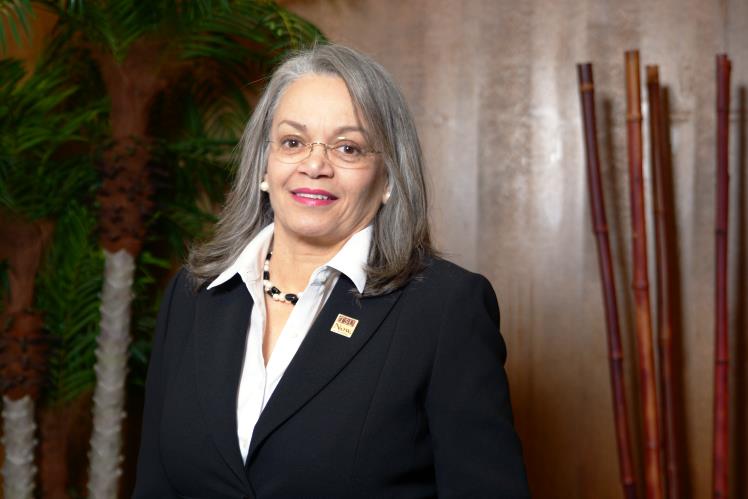 Collette M. Bloom, Professor
Primary Research Focus
Urban Principal STEM Leadership Development
Social Justice Issues in Leadership Preparatory Programs
Qualitative Methodologies (case study, portraiture, ethnography, naturalistic inquiry)
Mentoring Minority Women Faculty in Academe 
Professional Biography
Dr. Collette M. Bloom  is currently a tenured professor with graduate faculty status in the department of Educational Administration in the College of Education. She received her Ed.D. from Texas A & M at College Station, Texas specializing in Educational Administration. Her dissertation was entitled Critical Race Theory and the African American Woman Principal: Alternative Portrayals of Effective Leadership Practices in Urban Schools. In 2003, she was awarded a scholarship by American Education Research Association, SIG Research on Women in Education, Special Interest Group (SIG) for outstanding dissertation research on African American women in Educational Administration.
Her master's (M.Ed.) degree was conferred by the University of Houston in the areas of Educational Administration and Supervision. She received her bachelor's degree (B.A.) from Xavier University of Louisiana in elementary mathematics education. With more than twenty-five years of experience in public school education, Dr. Bloom has served in various teaching assignments, supervisory and leadership positions at all levels of education in Texas, including middle school principal. After leaving public schools administration, she moved into higher education and has been on the faculty of the University of Houston as an assistant professor and served as an adjunct associate professor at California State University, Long Beach for three years.  
Dr. Bloom has published articles in Education and Urban Society, Educational Administration Quarterly, Catholic Southwest's Journal of History and Culture, Journal of Effective Schools, and Qualitative Inquiry. In 2013, she published a chapter in the book, Educational Leadership and Racism: Problems and Possibilities in Higher Education, entitled "Critical race theory and its viability as a tool for critiquing current theoretical leadership constructions".
In 2009, Dr. Bloom received a fellowship to attend Harvard University School of Business Summer Conference on "Managing School Districts for High Performance". In 2011, she studied on a fellowship at the Library of Congress' workshop on teaching the Civil War through evidence-based practices. Internationally, Dr. Bloom has been an invited presenter in Edinburgh, Scotland (2014) at the World Education Research Association (WERA), Montreal, Canada, American Education Research Association (AERA), and Umea, Sweden at the Commonwealth Conference on Educational Administration and Management (CCEAM). In 2013, she was selected as a university faculty member by the College Board to travel to China and to visit five universities in Beijing and Shandong.
Dr. Bloom is actively involved in many professional organizations, including the American Educational Research Association (AERA), American Statistical Association (ASA), American Association of University Women (AAUW), University Council for Educational Administration (UCEA), and The American Historical Association (AHA). With her varied experiences, Dr. Bloom continues to teach in the graduate school, publish, conduct workshops and serve as a consultant to school districts. Her research interests include urban principal leadership development, qualitative methodologies, mentoring minority women faculty in academe, historical perspectives of African American education, and science, technology, engineering and mathematics (STEM) teacher and leader preparation programs. She serves on multiple dissertation committees and other university-level committee, such as the Title IX Committee and Faculty Senate.
Courses Taught
EDAS 534 – The Principal as a Supervisor
EDAS 537 – Principles of Educational Administration
EDAS 541 – Administration and Supervision of Curriculum and Instruction
EDAS 675 – Leadership and Management of Instruction
EDAS 782 – Internship II
EDFD 576 – The History of Black Education in America
EDFD 581 – Foundations of Education
EDAS 961 – Independent Studies in Educational Administration
EDAS 998 – Doctoral Colloquium in Educational Administration
EDFD 903 – Nature and Methodology of Educational Research
Professional Licenses or Certificates
Superintendent, State Board for Educator Certification (Valid)
Principal, (EC-12), State Board for Educator Certification (Valid)
Supervisor, (PK-12), State Board for Educator Certification (Valid)
Teacher, Elementary (1-8), State Board for Educator Certification (Valid)
Academic Degrees
Ed.D. Texas A& M University (College Station) – Educational Administration
M.Ed. University of Houston – Educational Administration and Supervision
B.A. Xavier University of Louisiana – Elementary Mathematics Education