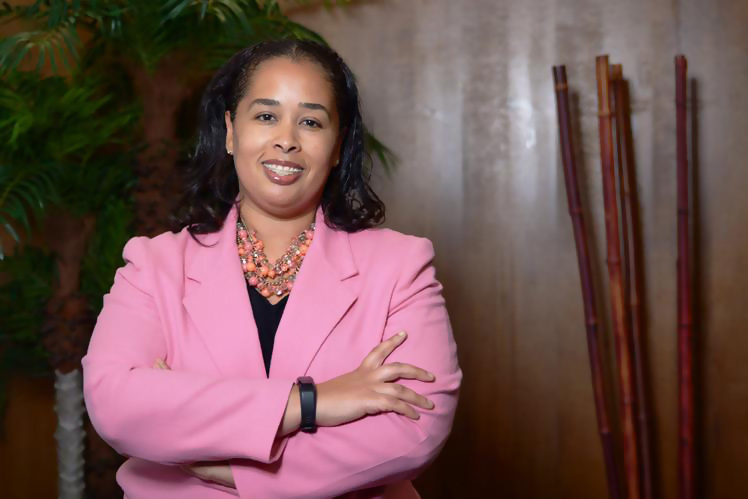 Courtney Flowers, Associate Professor
Primary Research Focus
Diversity and Inclusion
Title IX and Gender Equity in Sports
Legal Aspects in Sports
Professional Biography
Dr. Courtney L. Flowers  is an Associate Professor of Sport Management in the Department of Health, Kinesiology, & Sport Studies at Texas Southern University. She holds a Doctor of Philosophy degree in Sport Management from the University of New Mexico, a Master of Science degree in Sport Administration from Grambling State University, and Bachelor of Science in Biology from Mississippi Valley State University.
Her scholarship uses sports as a vehicle to examine systemic and culturally based forms of bias and prejudice as well as strategies for cultivating diversity and inclusion. Her research has been featured in the Sport Litigation Alert, Legal Issues in College Athletics, The International Journal of the History of Sports, and The Journal of Negro Education.
Moreover, Dr. Flowers' teaching empowers individuals to celebrate differences and build environments which value equity beyond a compliance-driven process. Further, her classroom instruction is enhanced by multimedia technology and experiential learning activities which infuses current sport scholarship and purposeful lectures to provide her students with knowledge in diversity, legal aspects in sports, sport management theory, and sport leadership.
Dr. Flowers has worked extensively through sports to support race and gender equity initiatives. Prior to TSU, she served as an Assistant Professor of Sport Management at the University of West Georgia and a Senior Academic Athletic Advisor/Compliance at the University of New Mexico. She also worked for the United States Golf Association, The National Minority Golf Foundation, and The First Tee. In addition, she was elected to the leadership board of the North American Society for the Sociology of Sport and serves on the judicial board for Houston Charter Athletic League.
Administratively, Dr. Flowers serves as an Internship Coordinator and Graduate Admissions Advisor for the Department of Health, Kinesiology, & Sport Studies. She also serves as the Assessment Coordinator for the College of Education.
Courses Taught
Graduate
SSSO 531 – Sport Operation & Facility Preparation (Hybrid)
SSFD 562- Socio-Cultural & Ethical Sport (Online, Asynchronous and Synchronous)
SSSA 511 – Administration of Interscholastic & Intercollegiate Athletic Programs (Online, Asynchronous and Synchronous)
SSFD 667 – Graduate Practicum (Online, Asynchronous and Synchronous)
SRLA 676 – Risk Management & Legal Liability in Recreation and Leisure (Online, Asynchronous and Synchronous)
Undergraduate
SPMT 134 – Sport and Entertainment Management (100+ student enrollment)
SPMT 135 – Sport Marketing & Promotions
SPMT 279 – Sport Program Events & Facility Management (Online, Hybrid, Asynchronous and Synchronous)
SPMT 273 – Managerial Communication & Media Relations in Sport (Online, Hybrid,Asynchronous and Synchronous)
SPMT 333 – Problems in Urban Recreation & Sports (Online, Hybrid, Asynchronous and Synchronous)
SPMT/REC 499 – Sport Management Practicum/ Supervised Internship in Recreation, Parks and Leisure Services (Online and Asynchronous)
REC 434 – Management in Recreation Sport and Leisure (Online, Hybrid, and Synchronous)
Academic Degrees
Ph.D., University of New Mexico
M.S., Grambling State University
B.S., Mississippi Valley State University