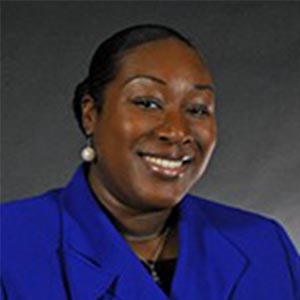 Acting Chair Administration of Justice 
Professor Administration Of Justice
BJML School of Public Affairs
Texas Southern University
3100 Cleburne, PAB 402L
Houston, Texas 77004
Office: 713.313.7445
jasmine.drake@tsu.edu
Message
The Department of Administration of Justice provides an extensive range of both online and on campus courses to provide students with a comprehensive and solid background for entering the field of criminal justice and criminology. Our department offers courses examining: 1) local, state and federal law enforcement, 2) local, state and federal corrections, 3) state and federal courts, and 4) the myriad issues of criminal elements including but not limited to drug and gang warfare, white collar crime, cybercrime, legal ethics and forensics. Our state approved and certified curriculum has been updated tomeet student's career needs irrespective of their career aspirations.
While we offer an Administration of Justice major and minor, we also offer a separate Forensics Science Minor within our department. Our Forensics Science Learning Lab has equipment which rivals state and federal labs and our faculty are nationally recognized for the high quality of their work. Our Forensics Science Learning Lab works routinely with local, state and federal law enforcement and the court systems.
Our department has a highly qualified faculty whom are nationally recognized. Our faculty hold a plethora of diverse doctorates in our Administration of Justice department from various fields. Faculty regularly publish articles in well-known academic journals. We conduct research and consulting with the regional criminal justice agencies such as the Houston Police Department and the Brazoria County Department of Probation and Parole.
Faculty members have published on criminal justice topics such as juvenile crime, race, crime and gender issues specific to the criminal justice system, domestic violence, DWI courts, prisoner reentry programs, Afro-terrorism, community corrections, juvenile delinquency and racial bias in the criminal justice system. Our department faculty has also successfully applied for and won state and national grants from outside agencies. Through original research conducted by faculty members, we are able to provide students with the best understanding of criminal justice theory and practice.
The Administration of Justice Department offers a supportive learning environment for both students and practitioners as part of a storied legacy at an HBCU teaching university. In addition to a Bachelor of Science degree, the department offers two Master's of Science degrees- an online Executive Master's degree (EMAJ) and a traditional on-campus Master degree (MS) in Administration of Justice. Our EMAJ program is an entirely online program which requires five years of full-time work experience and does not require a GRE score. Finally we also offer a traditional Doctorate in Administration of Justice (Ph.D.) and our graduates are strongly prepared for either the academic or practitioner world. We are student-focused and we invite you to visit our webpage and our campus!
3100 Cleburne Street | Houston, Texas 77004
713-313-6849