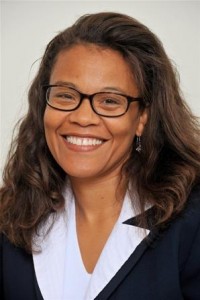 It is my privilege to welcome you to the Department of Urban Planning and Environmental Policy in the Barbara Jordan-Mickey Leland School of Public Affairs at Texas Southern University. Our department offers instruction, research, and professional services through two graduate degree programs, Master's of Urban Planning and Environmental Policy (MUPEP) and Doctoral of Philosophy (PhD) in Urban Planning and Environmental Policy.
Our MUPEP program is the only accredited planning program in the Greater Houston region and the fourth accredited planning program in the State of Texas. It was first accredited in 2009.Recently it was awarded a seven year re-accreditation (the longest period allowable) by the Planning Accreditation Board (PAB). The MUPEP program is designated to train students toward policy-oriented planners and environmental policy analysts and to assume leadership positions in planning organizations. Our PhD program provides advanced knowledge, skills, and extensive experience for students to work closely with an interdisciplinary faculty in research and instruction. We have eight full-time faculty members that are recruited from the first-rate universities and highly qualified for teaching and research. Our faculty members have extensive research experience in varied planning fields, such as housing and community planning, environmental planning, and transportation planning. Our faculty and students have also been actively engaged with the Texas APA and Houston APA. Our programs have received strong support from local planning community through the Council of Planning Advisors (CoPA). Many of our PhD graduate are working as faculty or research scientists in universities or research institutes. Most of our MUPEP alumni are professional planners working in public agencies, not-for-profit community development organizations, private real estate development firms, and other entities.
I appreciate our dedicated faculty and staff. I am also proud of our students' superior professional performance. I invite you to spend time visiting us or looking deeper into our programs. I will share with you more successful stories of our faculty, staff, and students.
Chair of Department of Urban Planning and Environmental Policy