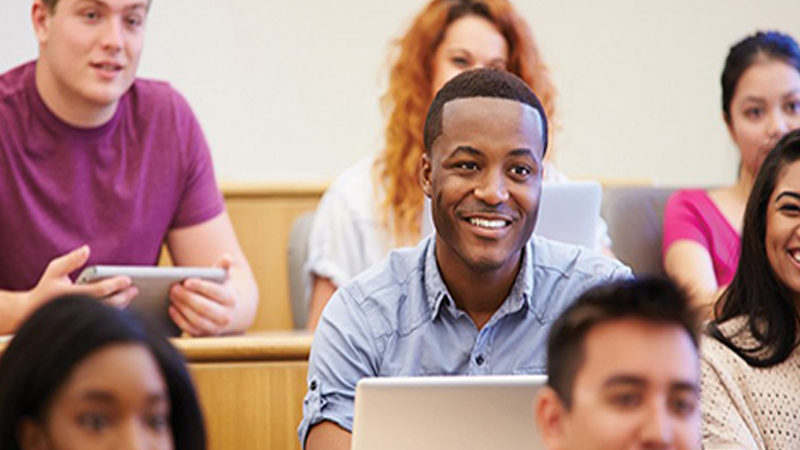 The Department of Educational Administration and Foundations offers the Ed.D. in Education Administration. For those interested in higher education administration, we offer a concentration in higher education. The doctoral program is 60 credit hours. For working professionals, we offer several courses in an online format.
Educational Administration encompasses knowledge and skills from entities which either provide, regulate, or affect the formalized educational efforts of society. Thus, innovative, flexible approaches utilizing courses, seminars, field experiences, research projects, and other educational media are used to provide the technical, conceptual, and human skills required of educational leaders.
Under the direction of the student's doctoral advisory committee, course plans are developed to meet individual needs, backgrounds, and future goals of each student.
Field experience opportunities are available to help students relate academic and theoretical work to the issues and concerns of administrative practices. Students and professors collaborate on presenting at conferences and publishing works. Our professors conduct, publish and present research on data analysis for improved student performance; education law; education finance leadership and reform initiatives; professional learning communities; cultural proficiency; ethics and social justice; and online instructional strategies, among others.
GENERAL REQUIREMENTS
In addition to meeting the requirements for the Doctor of Education Degree as set forth in the graduate catalog, students majoring in Educational Administration shall:
Submit to the Graduate School an application for admissions to the department on forms provided by the Graduate School.
Meet the requirements of the Department's Doctoral Screening Committee which includes an interview with the Admissions Committee members.
Organize, with the approval of the Doctoral Center Chairperson, a doctoral committee for advisement. The chairperson shall be from the Department of Educational Administration and Foundations.
File an approved course plan with the doctoral advisor and the Graduate School Office.
Complete a doctoral internship approved by the student's committee (if required).
Attend all sessions offered by the Doctoral Center.
Specific Degree Requirements
Specific requirements will be determined by the student's doctoral advisor consistent with the requirements of the Graduate School and of the Department.
Ed.D. Educational Administration (K-12)
Prerequisite(s): None
Number of Credit Hours: 60
Degree Plan: Click here 
Ed.D. Educational Administration - Higher Education Administration
Prerequisite(s): None
Number of Credit Hours: 60
Degree Plan: Click here 
For detailed information about curricula and degree plans, see University Catalog
Apply to Doctorate in Educational Administration program