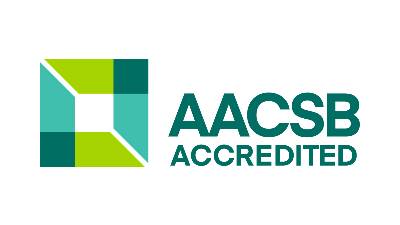 The Jesse H. Jones School of Business is accredited by the Association to Advance Collegiate Schools of Business (AACSB) International. Accreditation confirms a commitment to quality and continuous improvement through a rigorous and comprehensive peer review. AACSB International accreditation is the hallmark of excellence in management education and assures stakeholders that business schools:
Manage resources to achieve a vibrant and relevant mission.
Advance business and management knowledge through faculty scholarship.
Provide high-caliber teaching of quality and current curricula.
Cultivate meaningful interaction between students and a qualified faculty.
Produce graduates who have achieved specified learning goals.
The JHJ School achieved its initial accreditation by the Assembly of Collegiate Schools of Business (now AACSB International) in 1968, the first of the historically black colleges and universities to receive this designation (HBCU's). After a period in the 1980's in which the School's accreditation was not reaffirmed, the School met the standards for AACSB accreditation in 2002. The School was granted a 10-year accreditation. The JHJ School recently reaffirmed its accreditation under the leadership of Dr. John H. Williams, Interim Dean, in April, 2017.
To learn more about the most current accreditation standards, click here.