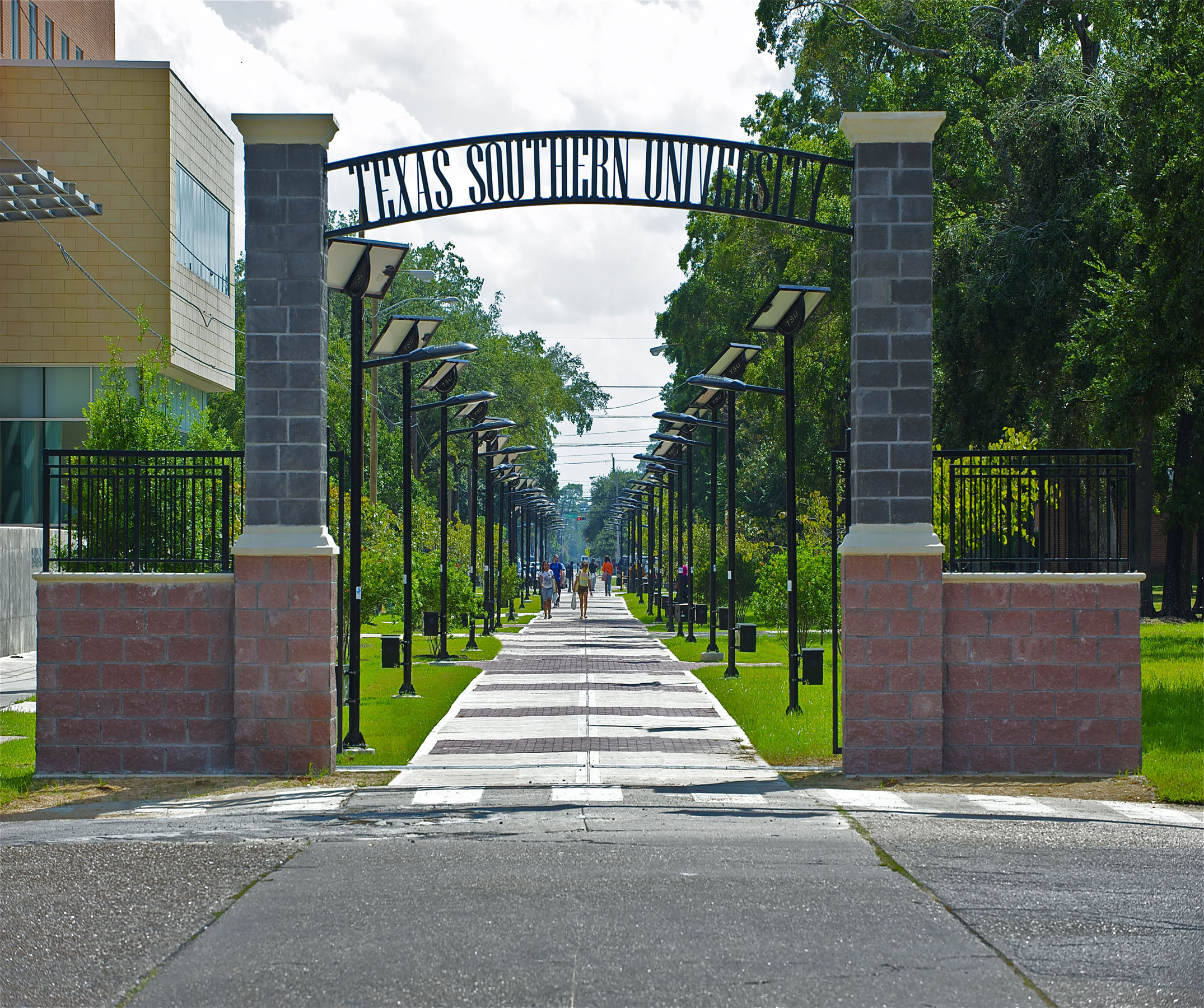 Texas Southern University possesses an impressive array of more than 100 undergraduate and graduate programs and concentrations, a diverse faculty, 100-plus student organizations, and an extensive alumni network comprised of educators, entrepreneurs, public servants, lawyers, pilots, artists, and more, many of whom are change agents on the local, national, and international stage. Nestled upon a sprawling 150-acre campus in the heart of Houston, America's fourth-largest city, Texas Southern University is one of the nation's largest comprehensive, historically black universities (HBCUs).
It has served as a cornerstone for developing the greatest potential in leaders from various socio-economic, cultural, and racial backgrounds. Born out of the struggle for equality and starting from humble beginnings, Texas Southern University is heralded as a pioneer and has distinguished itself by producing a significant number of African American students who have obtained post-secondary and advanced degrees. The University has had significant success in preparing underrepresented students for professional careers.
Texas Southern currently has ten schools and colleges: the College of Liberal Arts and Behavioral Sciences, the Barbara Jordan-Mickey Leland School of Public Affairs, the College of Pharmacy and Health Sciences, the Thurgood Marshall School of Law, the College of Education, the College of Science, Engineering and Technology, the Jesse H. Jones School of Business, the Graduate School, the School of Communication, and the Thomas F. Freeman Honors College.
Dedicated to providing quality instruction, scholarly research, and socially responsible public service, TSU is designated as both a statewide general purpose and a special purpose institution for urban programming. The University offers bachelor's, master's, doctoral, and professional degrees. Through their teaching and research, the distinguished faculty members produce competent graduates who are poised to make positive contributions to humanity.
Texas Southern University is accredited by the Southern Association of Colleges and Schools. The University was established in 1927 as the Houston Colored Junior College. It developed through its private college phase as the four-year Houston Colored College. On March 3, 1947, the state declared this to be the first state university in Houston; it was renamed Texas State University for Negroes. In 1951, the name changed to Texas Southern University. Some of TSU's well-known graduates include the late U.S. Congresswoman Barbara Jordan and U.S. Congressman George "Mickey" Leland.
Texas Southern University is one of only four independent public universities in Texas (those not affiliated with any of Texas' six public university systems) and the only HBCU in Texas recognized as one of America's Top Colleges by Forbes magazine. TSU is a leading producer of college degrees for African Americans and Hispanics in Texas and ranks 4th in the United States in doctoral and professional degrees conferred to African Americans. The University is a member-school of the Thurgood Marshall College Fund.